© 2012 StraightHoops.com - An Hoops Media LLC Company
Terms of Service - Privacy Policy
No part of this website may be copied, transferred, or re-created without the express consent of Hoops Media LLC.
Hoops Media LLC reserves the right to take legal action against anyone who does not respect its intellectual property rights. ​​​

Contact Us HERE - Advertise on StraightHoops.com HERE ​​​
NO BULL. JUST STRAIGHT HOOPS.
April 12, 2016

​​By Anthony J. Fredella

​​LOS ANGELES, California - On the eve of Kobe Bryant's last professional basketball game, following a 20 year career in the NBA playing for the storied Los Angeles Lakers franchise, one could not help but reflect on what has certainly been a memorable career. Maybe it's because we are almost the same age - I graduated from high school in Northern New Jersey in 1995 and Kobe graduated from Lower Merion High School outside of Philadelphia in 1996 – but I have always felt a personal connection to Bryant. I was there, in the Summer of 1995, at Sonny Vaccaro's famed Adidas ABCD Camp in Teaneck, New Jersey, when Kobe burst onto the national scene by dominating the competition for five straight days. I remember congratulating him when he won the Most Valuable Player award at week's end as he sat upon the ledge of the closed concession stand at FDU's Rothman Center. He was humble then. Just a shy teenager who loved to play basketball, with really no idea that that last week of camp just propelled him onto the radar of every NBA GM in the league. I was there at St. Joe's in Philadelphia a few months later when Kobe scored his 2,000th career point in a loss to Bob Hurley's St. Anthony Friars. And I was there, again a few short months later, when his named was called 13th overall at the 1996 NBA Draft in East Rutherford. From that time on, watching Kobe Bryant turn into Kobe seemed almost surreal.

A Look Back At Kobe Bryant's Legacy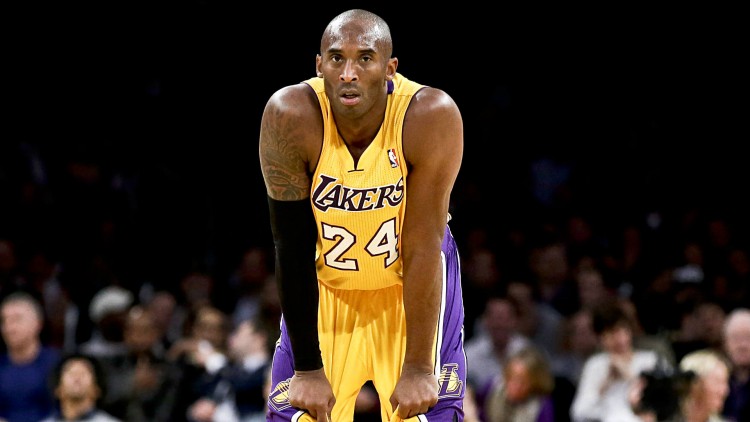 Twenty years later nobody really remembers that Kobe Bryant was the first high school player to enter the NBA Draft who had plenty of options. If you recall, the four players before Kobe to jump straight to the NBA from high school – Reggie Harding, Darryl Dawkins, Bill Willoughby, and Kevin Garnett – would not have been eligible to play as freshmen, either for academic reasons or, in Harding's case, because freshman could not yet play varsity basketball. Academics were not an issue for Kobe. He scored 1080 on his SAT's. Dawkins, Willoughby and Garnett, due to their grades, had no other alternative but to turn pro, or risk missing an entire year of organized basketball at 19 years of age. Kobe could have qualified to play at Stanford, Notre Dame, Duke, or anywhere else he chose. Instead, the now cocky high school senior from Pennsylvania, via Italy, with sunglasses perched atop his shaved head, decided to take his talents to the NBA. Yeah, that is what Kobe said during his press conference fourteen years before LeBron uttered those same words on his "decision" to go to South Beach.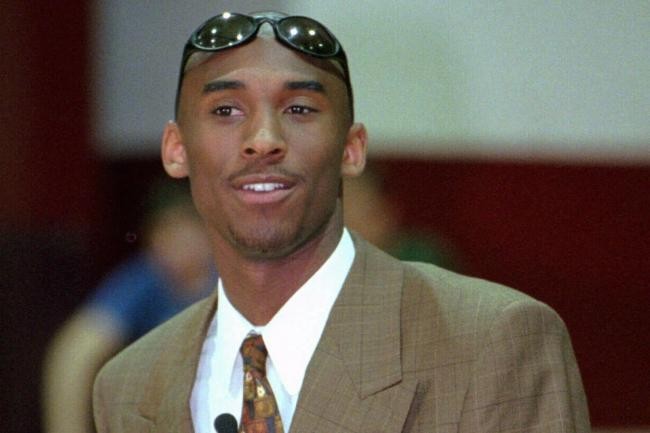 In trying to think back about Kobe's career it's really hard to grasp everything he's accomplished in the game. Sure, he'll always be remembered as a five time world champion, and a tremendous scorer and competitor. And he'll forever be linked to Shaq and the Lakers organization. But when it is all said and done, where will Kobe Bryant fall within that short list of the greatest players to ever pick up a basketball? There is no doubt that Kobe will walk right into the Basketball Hall of Fame as soon as he is eligible to do so. And when he's mentioned, he will always be regarded as "an all time great." But just how great was Kobe Bryant? Over the last twenty years I think I, like so many others, may have truly taken Kobe's greatness for granted. Things Kobe did on a basketball court, and all that he accomplished were, at times, expected for no other reason than he was Kobe. Sometimes you have to take a step back to see the forest through the trees. Sometime things need to be laid out in black and white to really understand what the hell is going on. That time, as it pertains to Kobe Bryant's legacy, is now.

In starting off with some basics, Kobe Bryant has scored 33,583 points in the NBA, entering into Wednesday night's game. Only Kareem Abdul-Jabbar and Karl Malone have scored more. Think about that for a quick second. There have been some unbelievable scorers in the history of the league, but only two of them have put more points on the scoreboard than Kobe. To give it a little perspective, Kobe has scored 1,291 more points than Michael Jordan, 2,164 more than Wilt Chamberlain, 4,987 more than Shaquille O'Neal, 6,270 more than Elvin Hayes, and 6,873 more than Oscar Robertson. Kobe has also scored 5,640 career playoff points, which is again good enough for third all time behind only Abdul-Jabbar and Jordan.

Ask anyone about their favorite Kobe Bryant game and many will point to the game on January 22, 2006, when Kobe dropped 81 points on the Toronto Raptors, the second highest scoring total for a game behind Wilt's legendary 100 point game in 1962. Just how on was Kobe that night? How about shooting 28-46 (60.9%) from the field, including 7-13 (53.8%) from three and 18-20 (90%) from the line. But spectacular scoring outbursts were anything but a rarity for Bryant. In fact, three weeks before dropping 81, he went for 62 against the Mavs. The following season, he got the Portland Trailblazers for 65. And on February 2, 2009, at the young age of 33, Kobe put 61 on the Knickerbockers at the Garden. Oh yeah, I was there for that too. In total, Kobe Bryant had twenty four NBA games wherein he scored at least 50 points, and in five of those, he hit for at least 60. Those twenty four 50+ point performances are good enough for third all time behind Wilt (118) and Jordan (31).

And while Kobe never met a shot he did not like, he did manage to pick up 6,302 assists in his career, which is 29th on the all time records list. Bet you didn't know that, did you? More importantly, Kobe was not just a one way player. In fact, Bryant will also go down as one of the greatest defenders of all time, being selected to an NBA All-Defense team twelve times, with nine of those being 1st Team honors. He also ripped 1,943 steals in his career, which is 14th on the all time list.

But all of the scoring, and assists, and steals, and minutes would not have meant a thing to Kobe Bryant were it not for those five championships. If nothing else, Kobe Bryant should be remembered as a winner - a guy who left it all out on the basketball court and demanded everything his teammates had to give with his win-at-all-costs attitude toward the game. I am sure that there are many players that have crossed Kobe's path during his long career who don't like him, or think he's egotistical, or just a plain old asshole. I bet you none of the guys, however, won a chip with Kobe as a teammate.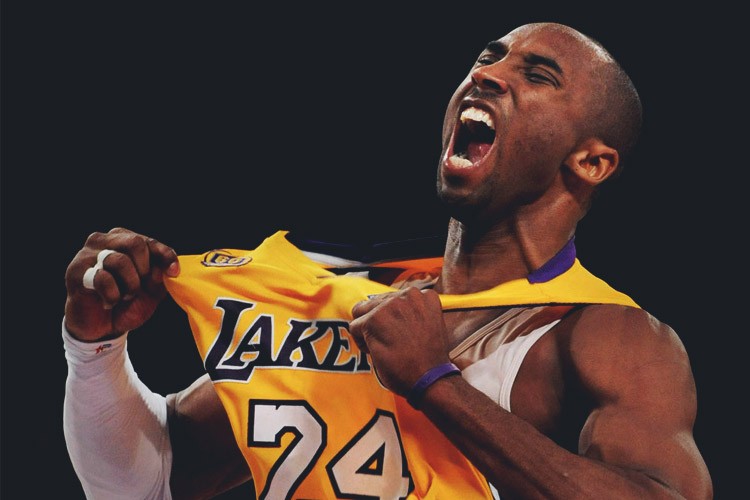 It's hard to believe that it has been twenty years since Kobe Bryant walked on stage with that million dollar smile and shook Commissioner David Stern's hand as he put on that Charlotte Hornets hat. It almost does not feel real that tomorrow night, when he takes off that Lakers jersey, he will never again put it back on to wow us fans with another magical performance. And while it is sad to see the end of an unbelievable story, it also feels good knowing that I witnessed greatness from the very beginning to the final conclusion - having seen a whole bunch of buckets, a hand full of rings, some ridiculous plays, and one historical career along the way. Kobe Bryant can walk away from the game of basketball knowing that he gave it his all, accomplished his goals, and cemented a legacy as one of the greatest ever. He can be proud in knowing that when the best of the best are called together someplace a million years from now, that he'll not only get an invite to the party, but that he'll also have a seat at the table.

Thanks, Kobe.